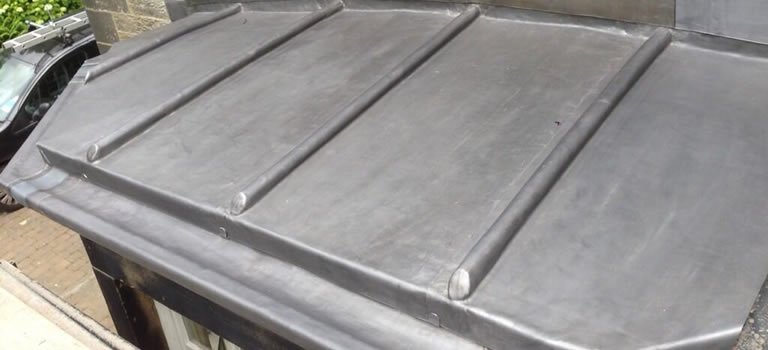 Lead remains one of the most popular choices for roofing material as there are a number of advantages and benefits that come from having this style of roof. We aim to offer a range of lead roof services that will ensure you get complete confidence and the best level of service from your roof at all times.
We have a team who are experts with respect to lead roofing and no matter what work you are looking to have carried out on your lead roof, we are more than happy to help. We are specialists with respect to lead cladding and lead bossing.
If you would like us to examine your lead roof and appraise you of its condition and any work that may need carried out, we are more than happy to help out. This is something that provides considerable confidence to all of our users and we are pleased to help people find peace of mind at their home.
If we come across any repairs that need to be carried out, we will provide you with a no obligations quote, which we believe you will find to be fair and reasonable. We offer a full range of welding services and whatever work your lead roof needs, we are more than happy to assist.